You can be excellent in the sports you play, you can train day and night, but in the end, you will only be the best if your equipment is.
It is a no-brainer that quality equipment makes everything easier, this is not only true for sports but a very general rule for anything from Kitchens to photography. One of the most important things for any player is comfortable and supportive equipment while on the playing field.
The last thing you want is to be wearing shoes that will hurt your feet, give you blisters or hold you back because the shoes are too heavy. All of these issues can be avoided if you purchase good quality, lightweight basketball shoes.
In this article, the main focus is the best lightweight basketball shoes. All of the shoes listed below are definitely our top 10 for basketball.
Best Lightweight Basketball Shoes
IMAGE
PRODUCT
FEATURES
Peak High Top Men's Basketball Shoes
Warped shoe toe
Prevent toe injury
Balanced arch
Check Price
Under Armour Men's Lockdown 5
Great cushioning
Good ankle support
Ideal for narrow and wide feet
Check Price
Adidas Men's Harden Step back 2
Great quality
Lightweight and breathable
Offers great bounce
Check Price
Reebok Men's Bb4500 Hi 2 Sneaker
Wide variety of designs and colors
Very sturdy
Check Price
Nike Precision Iii Basketball Shoe
Excellent value for money
Good toe space
True to size
Check Price
LI-NING All-City Wade Men Cushioning Shoes
Fits well on wide feet
True to size
Provides great traction
Check Price
Adidas Hoops 2.0 Mid Basketball Shoe
Extra space for your toes to breathe
Good price point
Check Price
Nike Men's Lebron Witness IV Basketball Shoes
Has a padded collar
Good ankle support
Good for narrow and wide fit
Check Price
Men's UA charged assert 8 marble shoe
It is cushioned well
Comfortable for running
Multi-purpose
Check Price
PEAK Tony Parker 7 Basketball Shoes
Money-back guarantee
True to size
Check Price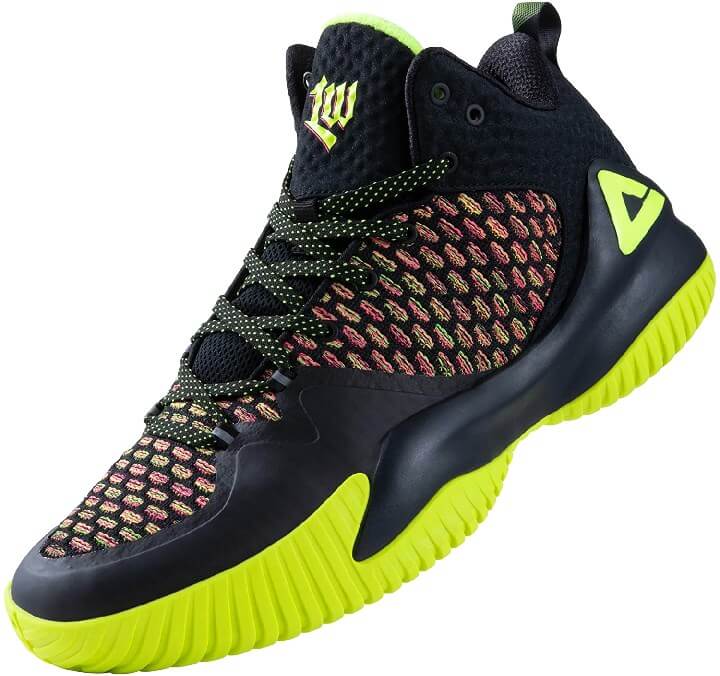 At the top of this list are the Peak High Top Men's Basketball Shoes, available in a wide variety of colours. These basketball shoes are super breathable and come with anti-slip technology.
The soles of these shoes are made with a combination of methods; blended weaving and hot-melt process. The hot-melt film helps maintain stability even under intense body movements.
The combination of weaving and the hot-melt film also helps to lessen foot discomfort. These shoes are made with wearability as a targeted concern.
The Peak High Top shoes have an updated rubber formula and since they are expected to be worn on a playing field, with the help of the new rubber formula, they can easily adapt to different surfaces like plastic or cement while simultaneously dodging the impact that will make the wear life of the basketball shoes less than predicted.
The High Top Basketball shoes are the ones to look out for.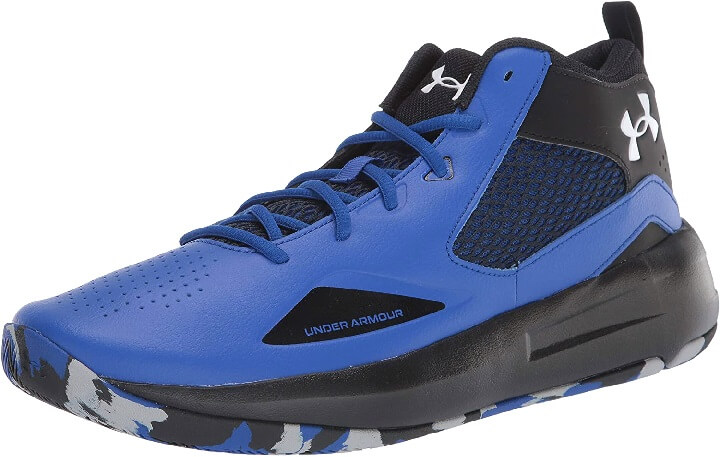 Under Armour is well known for the quality they provide. When it comes to basketball shoes, it is no different. The Under Armour Men's Lockdown 5 Basketball shoes are lightweight and durable.
These lightweight basketball shoes have a breathable mesh which also has synthetic overlays to boost support and durability.
One thing that sets these basketball shoes apart from the others is that it has an anti-odour technology which prevents odour-causing microbes from forming in the shoe.
This shoe has a plush sock liner that is sturdy enough to maintain its original shape all day, this results in all-day comfort.
The Lockdown 5 Basketball Shoes also have an outsole with a herringbone traction pattern which allows freer movement and more control.
No doubt, the Men's Lockdown 5 is highly recommended for a reason.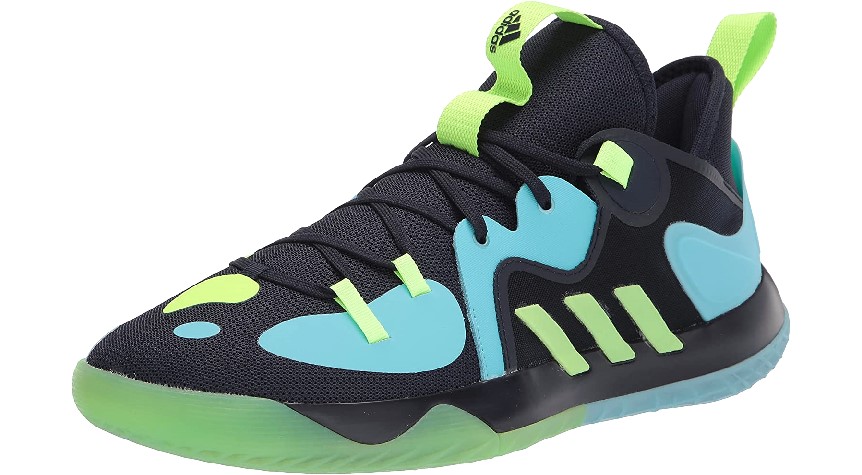 The Harden Stepback 2 Basketball shoes are the result of a collaboration between Adidas and James Harden.
Those who are into basketball will definitely know about James Harden and if you want to know what is the ideal shoe for a basketball player like himself, you should try these very lightweight basketball shoes.
The Harden Stepback 2 is designed with a bounce midsole which gives the right amount of cushioning required to attack the rim. The outsole on these shoes has enough durability to survive outdoors.
It offers great stability and sufficient lateral containment. The Harden Stepback 2 offers a regular fit, but it also has a lace closure that enables a more personalized fit.
Adidas always brings the best of the best in the market and there is no doubt that they have done it once again.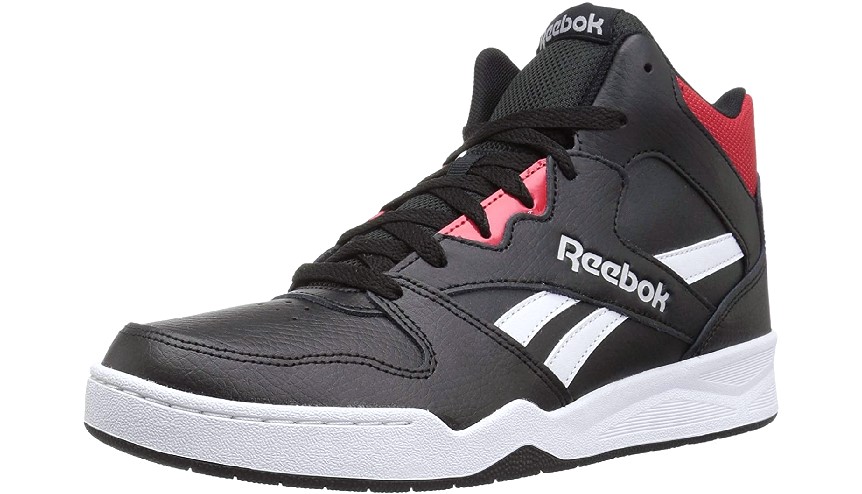 Reebok is another well-known brand when it comes to quality shoes. The Reebok Bb4500 Hi 2 sneaker is made of 85% leather and has a rubber sole that helps provide comfort. The arch length is neither that high nor low, instead, it sits perfectly at a mid-top range.
These basketball shoes for men are very durable and lightweight, the leather and mesh upper provides support and room for breathability, which is why they are long-lasting.
The outsole of these shoes is also made of rubber, but not just any regular rubber! The outsoles are made of high abrasion rubber which increases the longevity of the basketball shoes.
With these shoes, you get something that isn't offered that commonly, the option to detach and reattach the EVA sock liner.
The Bb4500 Hi 2 sneakers aren't just for basketball though! You can wear these for a variety of other physical activities, making it a true multi-purpose shoe.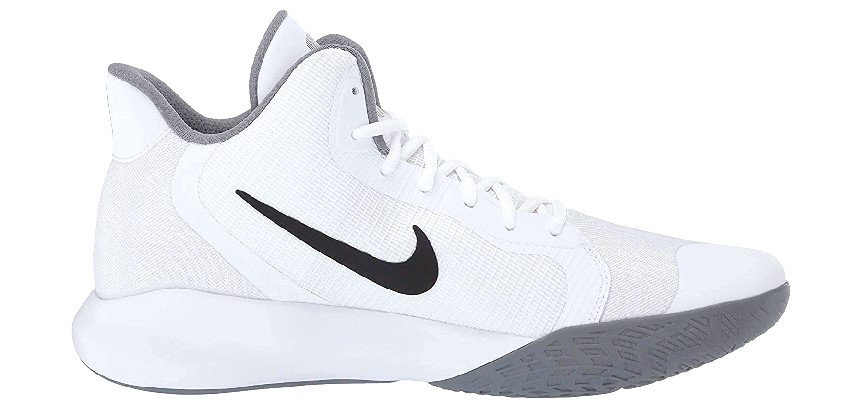 Nike is a classic option when it comes to buying shoes. Trusting the brand you're buying from helps make the searching process shorter and easier and there is no doubt that Nike has loyal customers.
The adult precision lii basketball shoes are a great choice! These basketball shoes have a mid-top arch and excellent traction.
Most shoes will require some break-in time, but the Adult Precision lii Basketball shoes will instantly provide you with the comfort of a worn-in shoe.
The outsole of these lightweight basketball shoes is durable and the shoe itself is quite breathable, almost like wearing nothing.
Most Nike shoes are on the higher end of the price scale but these shoes are considerably affordable, keeping in mind all that it offers.
These basketball shoes have a generous bounce due to the super responsive cushion. These basketball shoes are easily one of the best in the market.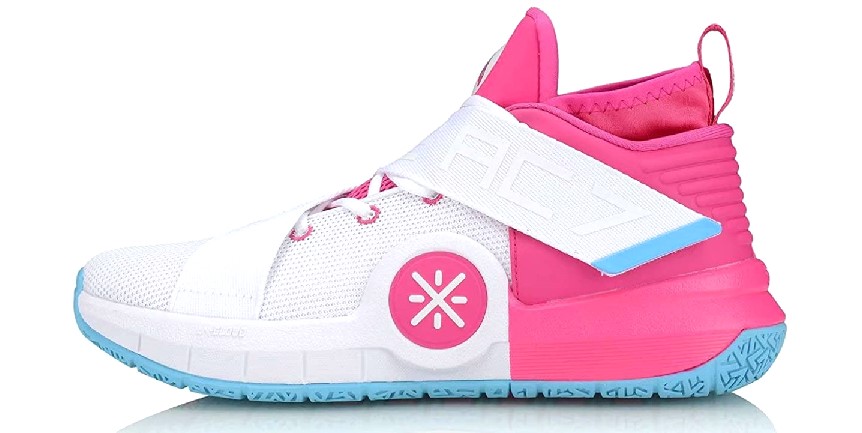 Li Ning is a Chinese sports brand and their All-City Wade Basketball shoes are one of the best in the market. The upper part of the shoes is made of synthetic leather making the shoes lightweight and breathable.
These lightweight basketball shoes also help to maintain stability on the playing field with their anti-slip technology and a strong grip.
The All-City Wade Shoes are lightweight because of the midsoles that are majorly responsible for weight reduction of the shoe, these midsoles have an anti-impact cushioning technology which is changed into rebound energy.
The outsoles of these shoes are made of rubber and are responsible for adding durability to the shoes so that they remain skid-resistant and wear-resistant.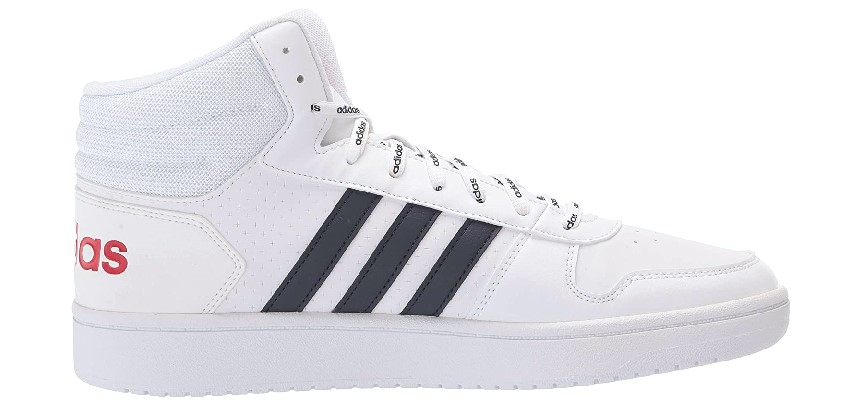 Another Adidas basketball shoe on our list, the Men's Hoops 2.0 Mid Basketball Shoes. If you own the Hoops 1.0 then this should definitely be the upgrade you're looking for.
These basketball shoes are very lightweight and breathable, a necessity. They also have a soft fabric sock liner and synthetic leather upper to make Hoops 2.0 more durable.
Since basketball shoes are expected to have a lot of movement in them, one very important thing is the prevention of blisters or cuts. The Hoops 2.0 has a very smooth feel and has lace closure for a personalized fit.
These shoes give double traction and have rubber soles.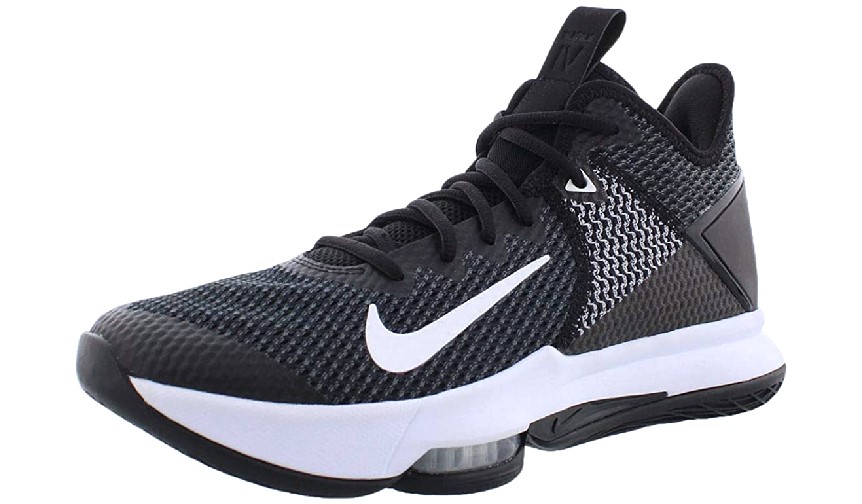 Another Nike shoe, however, is the most expensive on this list. If you are a fan of LeBron James then you must get these LeBron Witness IV Basketball Shoes. These have physically visible cushioning on the sides of the shoe.
The cushioning shows off the advanced technology in these shoes that units under the forefoot compress while carrying the player's body weight and then using it to bounce back. These are the ultimate supporting shoes that respond to every movement of the feet.
These basketball shoes provide protection and comfort to the ankles. The external heel counter helps maintain stability over the footbed.
The rubber on the outsole of the LeBron Witness IV provides flexibility, the outsole has a shockwave-like tread pattern that promotes aggressive traction.
These men's basketball shoes also have a partial bootie and tongue construction.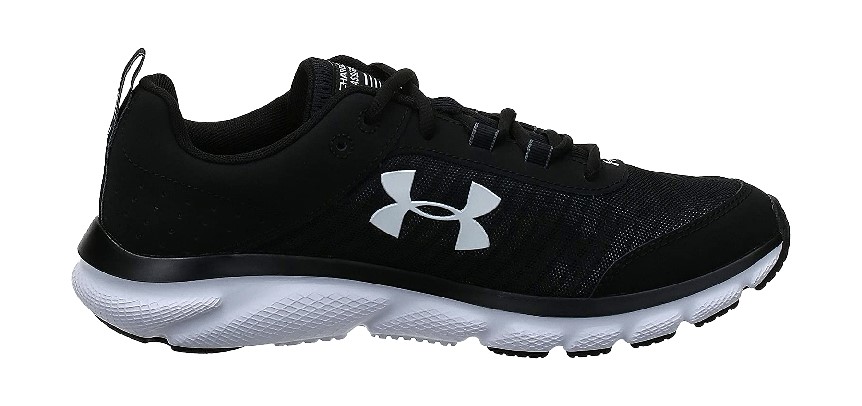 Almost at the end of our list are the Under Armour Charged Assert 8 Mrble shoes. These basketball shoes can be used for running as well.
The Charged Assert 8 has ample cushioning and durable leather which promotes flexibility and stability, the leather overlays lock into the midfoot. These basketball shoes also have a lightweight mesh upper to make the shoes breathable.
Charged Assert 8 Mrble shoes come with an EVA sock liner which is for providing comfort and support to your feet and ankles, but these shoes are not only about comfort but also about play.
The midsole has great responsiveness due to the compression-moulded foam found in the cushioning, this helps absorb the energy and human weight and give off a good bounce. The outsole also works to cover high-impact zones.
All in all, this shoe rounds up to be a good choice for a basketball field and a running field.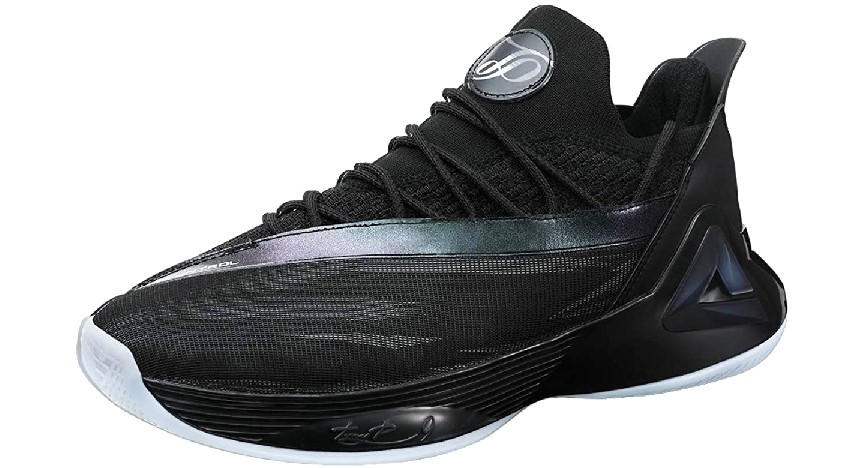 Finishing the list like it started, with a pair of Peak basketball Shoes.
The Tony Parker 7 Basketball Shoes will provide the ultimate support to your feet, designed with breathable polymer material and containing a midsole that is made to adapt to the player's every movement on the playing field, these basketball shoes are easily among the top 10 contenders.
The midsoles are made with an adaptive cushion which helps in absorbing shock and high impact. The heel of Tony Parker 7 is made of a TPU design with its sole purpose being the enhancement of stability, protection, and promoting anti-slip technology to secure the feet from sliding.
The interior of these basketball shoes is made up of premium durable upper weaves. All of this combines to make an all-performing shoe.
Conclusion:
We have narrowed it down with sufficient research to make your athleisure shopping journey simpler and convenient. This list has all the best lightweight basketball shoes that you can find in the market. Happy Shopping!