In the world of the NBA, Stephen Curry has made himself a considerable name. Read this blog post till the end to know all the facts and stats about your favorite basketball player Stephen Curry!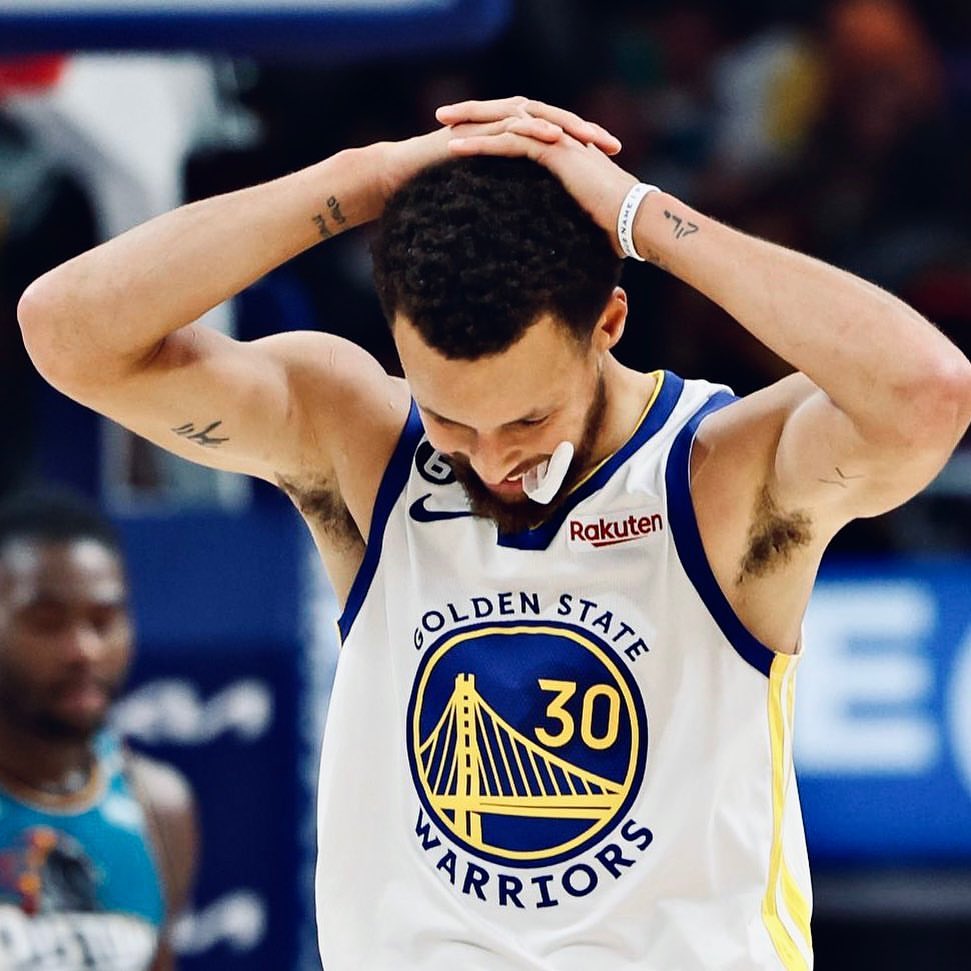 Who is Stephen Curry?
Wardell Stephen Curry is a professional basketball player and plays for the Golden State Warriors in the National Basketball Association. He is considered one of the best shooters in the history of the NBA and an all-time great basketball player.
He has been an MVP several times and received several awards and honors while playing in the NBA. He has gained recognition that needs no introduction because we aren't lying here; everyone knows him, including kids and elders.
Are Stephen Curry and Dell Curry Related?
Dell Curry is a former National Basketball Association player who played from 1986 up until 2002. He is the father of two most renowned NBA basketball players, Stephen Curry and Seth Curry. Right now, Dell Curry is a color commentator on Charlotte Hornets TV broadcasts alongside Eric Collins.
Curry's younger sister Sydel played college volleyball at Elon University and married Suns guard Damion Lee. While Curry's younger brother Seth plays for the Brooklyn Nets in the NBA. Guess sportsmanship runs in the family!
How did Stephen Curry Start in the NBA?
Stephen Curry's father spent most of his NBA career with the Charlotte Hornets. Because of this reason, he spent his childhood growing up in Charlotte, North Carolina. Curry's younger siblings Seth and Dell frequently accompanied Curry to his games when they participated in warm-up shooting drills with the Hornets.
However, later the family temporarily relocated to Toronto, where Dell played his final basketball season with the Raptors. This was the time when Stephen Curry helped the boys' basketball team at Queensway Christian College achieve an unbeaten season.
Alongside future NBA players Cory Joseph and Kelly Olynyk, he also played for the Toronto 5-0 club team, which competed around Ontario. To win the provincial championship, Curry helped the team to achieve a 33-4 record.
How did Stephan Curry Perform during his Freshman Year?
Curry finished with 15 points versus Eastern Michigan in his collegiate debut, but he also made 13 turnovers. He scored 32 points, handed out four assists, and grabbed nine rebounds in the next game against Michigan.
With 21.5 points per game, Curry finished the year as the Southern Conference's top scorer. In terms of scoring among first-year students, he was second to Texas' Kevin Durant. Curry's points enabled the Wildcats to win the Southern Conference regular-season championship and a 29-5 overall record.
This was the exact time when Stephen Curry broke Keydren Clark's NCAA rookie season record for three-pointers. This was when Curry played beside Furman in the semifinals of the Southern Conference tournament.
Just when we thought this was all to Curry's freshman-year achievements, we were proved wrong! On February 6, 2007, while playing Chattanooga, Curry scored his 502nd point, breaking the school freshman scoring record.
Despite Curry's game-high 30 points, Davidson fell 82-70. Curry was voted SoCon Freshman of the Year, SoCon Tournament MVP, and a first-team All-SoCon selection after his rookie campaign.
He was chosen for the American squad to compete in the 2007 FIBA U19 World Championships after the regular season concluded, where he averaged 9.4 points, 3.8 rebounds, and 2.2 assists in 19.4 minutes to help Team USA win the silver medal.
How was the Sophomore Season for Stephen Curry?
In 2007-2008 Stephen Curry once again led the Southern Conference in scoring with an average of 25.5 points per game, in addition to 4.7 rebounds and 2.8 assists per game. He guided the Wildcats to a 26-6 overall record and a 20-0 conference mark during the regular season.
Curry's outstanding play helped Davidson win its third consecutive NCAA tournament berth. The seventh-seeded Gonzaga team faced Davidson on March 21, 2008. In the second half, Davidson earned their first NCAA Tournament victory since 1969, thanks to Curry's 30 points in the first half.
Curry averaged 25.9 points, 2.9 assists, and 2.1 steals per game for the whole season. On March 31, 2008, the Associated Press selected him to the All-America Second Team.
In the 2008 NCAA tournament, he was named the Midwest Region's Most Outstanding Player, becoming the first player from a team that did not advance to the Final Four since Juwan Howard of Michigan in 1994. Curry received an ESPY nomination for Breakthrough Player of the Year.
When did Stephen Curry Start his Professional Career?
Curry was chosen by the Golden State Warriors on June 25, 2009, as the seventh overall choice in the 2009 NBA Draft. From 2009 to 2010, he played 80 games, averaging 17.5 points, 4.5 rebounds, 5.9 assists, and 1.90 steals in 36.2 minutes.
He entered the contest for rookie of the year after the season's second half. As the only Western Conference rookie to get the honor three times, he was awarded Rookie of the Month for the Western Conference in January, March, and April.
He came second to Tyreke Evans for the NBA Rookie of the Year Award and was selected unanimously to the NBA All-Rookie First Team. This also made him the first member of the Warriors to do so since Jason Richardson in the 2001–2002 season. Stephen Curry recorded the most 30-point games by a rookie in the 2009–10 season.
How did Stephen Curry perform in his rookie season?
Curry had the most three-pointers made by a rookie in NBA history during his first season, making 166 in total.
Curry set a career-high for points, rebounds, and assists in the Warriors' season-ending game against the Portland Trail Blazers on April 14. Curry was the first rookie to do so since Robertson in February 1961 by recording at least those totals in each category in the same contest.
When did Stephen Curry win his First MVP?
By the start of the 2014–15 season, the Warriors were ascending in the Western Conference, with Curry driving Golden State. Curry, who was selected to the All-NBA First Team, finished third in 3-point percentage and third in the league in 3-point field goals.
Curry became the only player in league history to record multiple games with at least 50 points and ten 3-pointers, with season highs of 51 points and 10 3-pointers against Dallas on February 4.
How did Stephen Curry Perform in the 2023 All-Star Game?
In his native state, Ohio, Steph went totally insane during the NBA All-Star game this year, 2023. Step broke numerous records while scoring 50 points and sinking 16 three-pointers.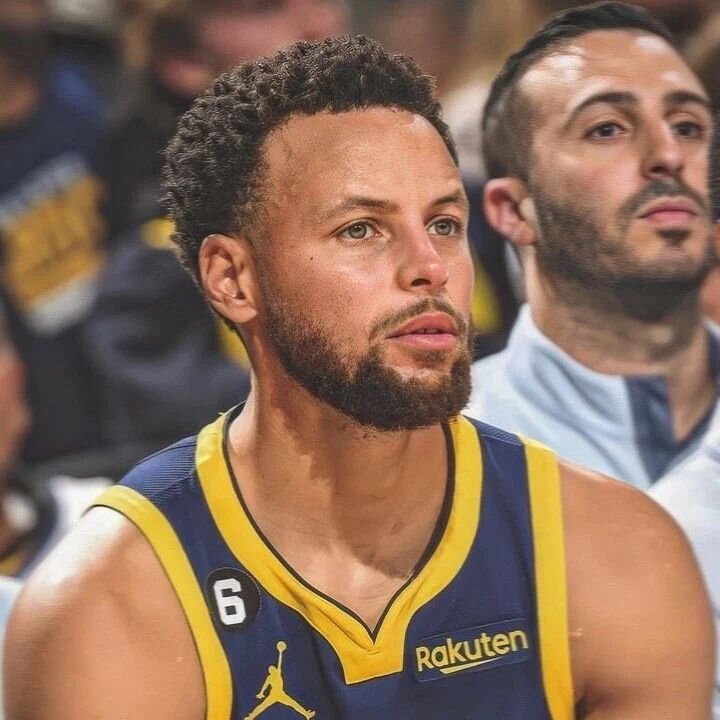 He narrowly fell short of Anthony Davis' 2017 All-Star Game record of 52 points scored. The opportunity was there, but Curry missed his final six field goal attempts after setting new records for the most three-pointers in an All-Star quarter during a hot streak.
How many Games did Stephen Curry Play during his Career?
During his professional basketball career, Stephen Curry has played around 835 games.  
How Fast can Stephen Curry Run on the Court?
Stephen Curry can run across the court with an average speed of 12.5 feet per second. This literally means it would take him about 7 and a half seconds to complete the length of a basketball court while dribbling.
How Tall is Stephen Curry?
The shooting guard, Stephen Curry, is 34 years old and stands 6′ 2″ (1.88 m) tall without shoes and 6′ 3″ (1.91 m) with shoes.
What is Stephen Curry's Position?
Stephen Curry has been positioned as the best point guard throughout his professional basketball career. One of the five positions in a basketball game in accordance with rules is the point guard, commonly known as the one or the point. The role of a point guard is arguably the most specific of any position.
What is Stephen Curry's Weakest Point?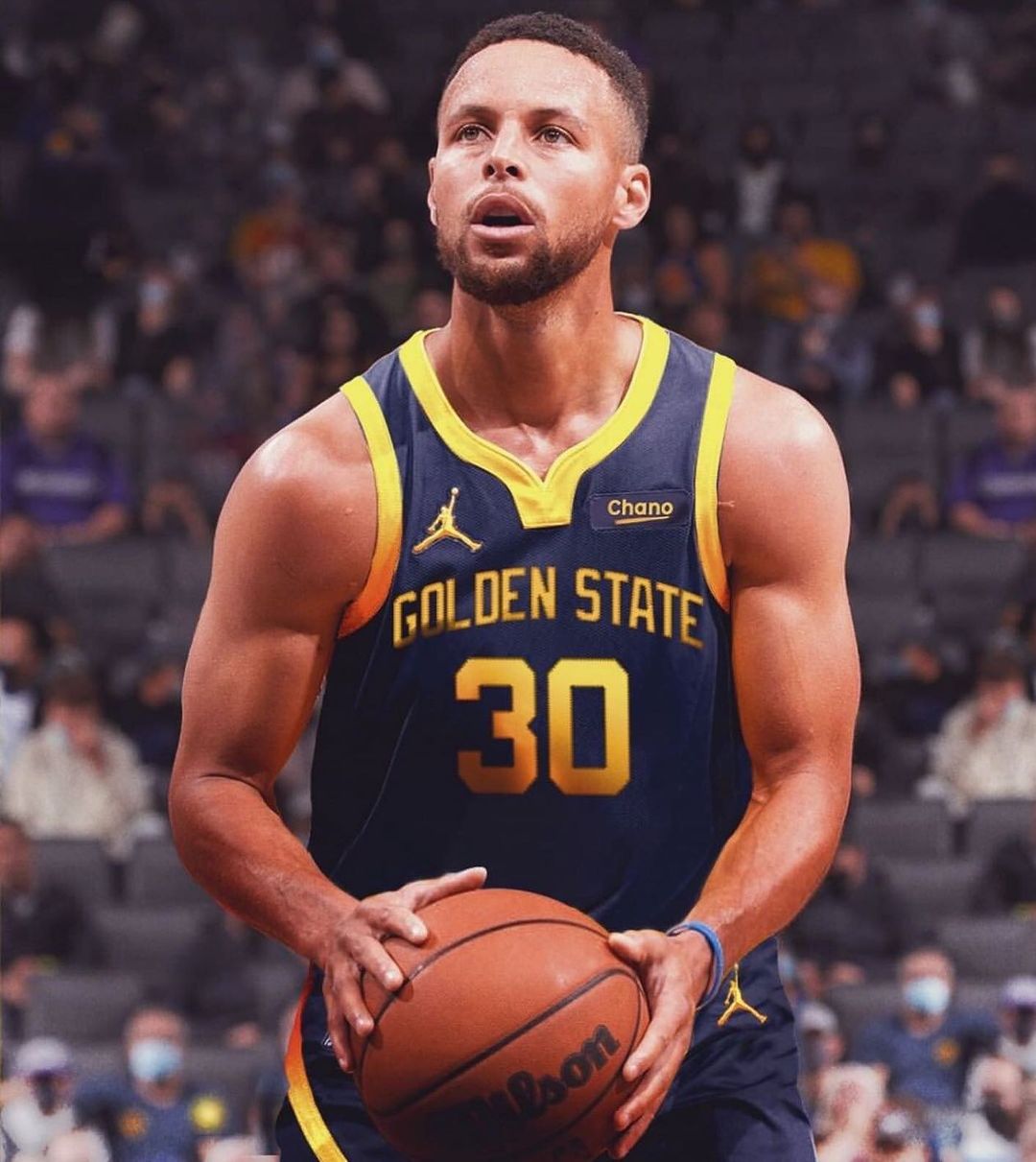 Stephen Curry's weakest point is lack of rest and sleep. Steph has a huge issue with the lack of rest, according to Bruce Fraser, the Warriors' assistant coach for player development, who spoke with Keith Burke of NBC Sports.
What is the Net Worth of Stephen Curry?
Stephen Curry, in 2022 has a net worth of $160 billion. We did expect to have such a tremendous net worth for a player that outperforms every game.
What are Stephen Curry's Professional Career Achievements?
NBA Most Valuable Player Award (2016, 2015)

NBA Finals Most Valuable Player Award (2022)

Best NBA Player ESPY Award (2022, 2021, 2015)

All-NBA Team (2022, 2021, 2019)

NBA All-Rookie Team (2010)

Best Male Athlete ESPY Award (2015)

NBA Sportsmanship Award (2011)

Associated Press Male Athlete of the Year (2015)

Best Record-Breaking Performance ESPY Award (2022, 2016)

BET Award for Sportsman of the Year (2022, 2019, 2017)

Shorty Award for Best in Sports (2016)

Teen Choice Award for Choice Male Athlete (2019, 2017, 2016)

Southern Conference Men's Basketball Player of the Year (2009, 2008)

Assist of the Year Fan Award (2017)

NAACP Image Award – Jackie Robinson Sports Award (2021)
Bottom Line
It will be exciting to see what Stephen Curry can accomplish. He is an absolute delight to watch on the court, as he is one of the greatest sportsmen of all time.