The possibility of becoming a great player in basketball relies on your artistry to keep the eye on the ball.
But If you have impaired vision, can you wear glasses in a Basketball match?
You can't let your poor vision become an obstacle in achieving your dreams and as we all know sports and eye-wears are incompatible for many reasons. Despite the fact that glasses assist you in poor vision, they can't come along with many activities.
A frequently asked query of those who put on glasses and of their parents is:
Can You Wear Glasses In A Basketball Match?
Practically you can wear your glasses while playing basketball as there is no such rule forbidding it. You may also find your glasses helpful as they help you with your vision but they can be more unfavorable and injurious than advantageous and convenient.
In frosting conditions wearing your ordinary glasses is not a good idea as they will fog up, blocking your vision throughout the game. Since basketball is a high contact sport, a single wrong move can lead to a serious accident.
So wearing your everyday glasses during basketball could increase the risk of an injury and can endanger your eyesight. What if you bump into another player smashing your glasses?
The fragments can harm your eyes badly.
Most importantly ordinary glasses can't be fastened to your head, this inevitably affects performance in the game.
Obviously, as a basketball player, you can't dribble the ball with one hand while holding your glasses with another one. SEEMS PATHETIC TO EVEN THINK OF!
Should You Wear Contact Lenses In A Basketball Match?
Since we considered playing basketball with ordinary glasses and it doesn't seem to be a good idea so you must have a second thought of wearing contact lenses.
Well if you wear lenses consistently then it can be the option for you but if you are not in the habit then don't go for it. Apparently, you have to keep the specific solution (of the lens) with you and your glasses for the times of trouble as they can fall out (very rare case).
Lenses can be your good-to-go eyewear since they provide peripheral sight enhancing your vision therefore allowing your better performance.
How Contact Lens Changed A Basketball Player's Life?
NBA (National basketball Association) player Stephen Curry was suffering from keratoconus (a disease that changes the shape of cornea). His average winning rate was 42.9% which then improved to 48.7%.
After that, in an interview, he was questioned about his glorious comeback to which he answered that he has lately discovered contact lenses.
He stated, 'I am serious, it's as if a whole new world had been discovered.'
Note: It burns when sweat gets into your eyes. So, if you are relying on your lenses throughout the game then don't forget to wear a band on your head to prevent the sweat from getting into your eyes.
Lenses are great for some.
However, there's an even better option available: Goggles! 
Basketball Sports Goggles Are The Best Option To Wear In A BasketBall Match!
Contrary to other games, basketball is played without a helmet and players are more exposed to potential injuries. As a result, basketball players have a higher ratio of eye injuries.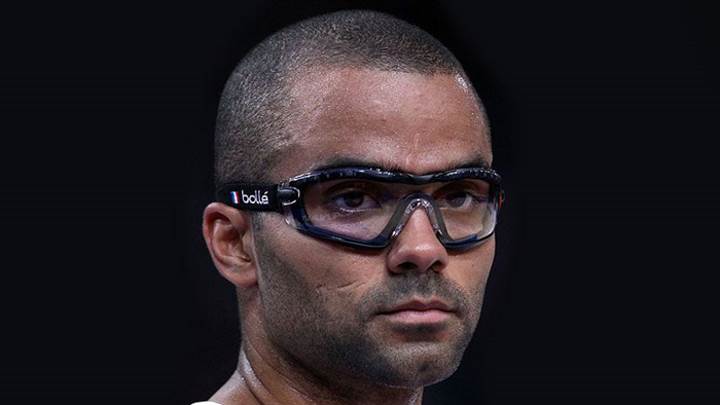 Stats from Prevent Blindness represents an approximate number of about more than 6,000 US citizens put up with eye injuries while playing basketball. Numerous professionals go along with the idea eye injuries can be prevented if you wear an accurate eye shield.
Since we already debated whether prescribed glasses are preferable or contact lenses. May I not tell you what the best you can go for is?
A protector with prescribed lenses (made particularly by keeping in mind every hurdle an impaired vision basketball player can face) is all you need! They provide both protection and vision by their athletic construction.
These special glasses are shock-resistant. Basketball goggles have a formal elastic strap that is fixed around your head allowing it to stay in place, minimizing the risk of smashing glasses and potential injuries.
They have soft cushion paddings across the nose edge and the temples to obstruct bruising. They can be weather friendly as they don't fog up in frosting conditions since they possess anti-fog coating and adequate ventilation.
Choosing Basketball Goggles:
A plain lens with an anti-reflective layering helps with the indoor games like basketball but you can choose any colour of your preference for basketball goggles. Yellow and Orange tinted glass will enhance the contrast in dim light situations and also works as a filtrate by filtering out the blue colour for the clear cut focus. These colours function well in indoor sports too.
Players Who Broke Stereotypes By Wearing Goggles / Glasses
Our deep gratitude to the players who plucked up courage and wore glasses/goggles when one wearing it during sports was considered a specimen of nerdiness. They inspired numerous people by this act and there was a remarkable difference in the eye injuries from basketball.
Kareem Abdul Jabbar:
Kareem Abdul Jabbar is considered an NBA great, he achieved more than 3800 points and won six NBA titles. He suffered an eye injury (cornea scratch) during the game. Since he didn't want to put his career in danger he took a safety measure and introduced wearing goggles in the match.
Horace Grant:
This legendary player was renowned for his distinctive style. He played several matches wearing glasses due to his weak eyesight. In the 1990s he had his first corrective surgery, but he never stopped wearing glasses.
Horace Grant answered in a thread that he wanted to motivate children for wearing glasses during their games.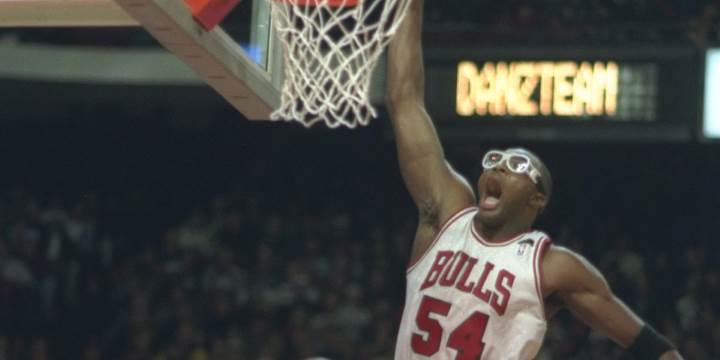 Conclusion
Players acknowledge that they are more-finer in games when are protected and are able to observe better. Therefore basketball goggles can be a great substitute for wearing ordinary glasses in the court.
Make sure to not buy basketball goggles of inappropriate size as it matters a lot and it should cover your entire eye.
The lens should be tightly fitted to the frame to minimize the risk of snapping within eye and damaging it. If in any doubts regarding prescribed lenses and goggle frame, do concern with your optometrist.