Since joining the NBA in 2018, Dallas Mavericks sensation Luka Dončić has rapidly established himself as one of the game's finest players. He has been named to the NBA First Team three times in a row and has the second-highest career postseason scoring average (32.5), only surpassed by Michael Jordan. Read this article till the end to know all the information about your favorite NBA player Luka Dončić.  
How Old is Luka Dončić? 
Born on 28 February 1999, Luka Dončić is 23 years old as of 2022. And since he was born on 28 February his astrological sign is Pisces. 
What is the Education of Luka Dončić?
Luka Dončić completed his education at Osnovna sola Mirana Jarca in Ljubljana, Slovenia. However, he didn't go to any college and there is no information about whether he went to college or not. One thing is for sure his elementary school gym instructor realized earlier that Luka Dončić had some amazing skills to get going in a professional basketball career.
How Tall is Luka Dončić?
Luka Dončić is 6 ft. 7 inches tall and 230 pounds heavy. He might not be the tallest NBA player but his skills and shots are what makes him the most renowned player in the NBA that has won several amazing records.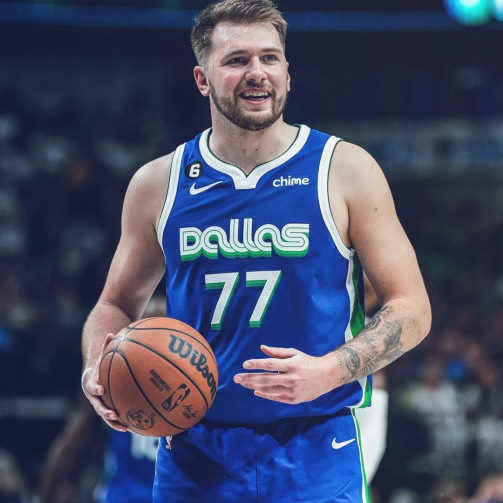 The Slovenian basketball player plays for the Dallas Mavericks and is appointed as a point and shooting guard there. 
What is the Net Worth of Luka Dončić?
Luka Dončić's basketball knowledge, qualities, and abilities helped Slovenia win the 2017 EuroBasket championship. Luka Dončić's estimated net worth in 2022 is $25 million, which is significant and enables him to live a comfortable life. Apart from his salary he has some lucrative endorsement deals with huge brands like Nike as well as Air Jordan that helps him earn a hefty income.
What Nationality is Luka Dončić?
Luka Dončić, a native of Ljubljana, Slovenia, started playing basketball at the age of 8 with Olimpija. At the age of 13, he agreed to a five-year contract with Real Madrid. He was born to Mirjam Poterbin, a beauty salon owner, and Sasa Dončić, a basketball coach and former player. His father is a Slovenian with Serbian ancestry from Kosovo, and his mother is a Slovenian. In 2008, his parents divorced, and his mother was given custody and legal guardianship of her son.
What is the Relationship Status of Luka Dončić?
As of 2022 Luka Dončić is not married yet, however, he has a girlfriend named Anamaria Goltes. Regardless, the couple has been dating since 2016 and had a short split by the end of the same year and reconnected in the year 2018. They have been the longest-dating couple in the NBA and rumors are that the couple met first when they were kids.
How many Children does Luka Dončić have?
Luka Dončić doesn't have any children as of 2022. He is dating his childhood friend Anamaria Goltes however the couple has not yet announced anything about getting married or about becoming parents. 
How did Luka Dončić get into the NBA?
The Atlanta Hawks selected Dončić as the third overall choice in the 2018 NBA Draft on June 21, 2018. After that, he was sent to the Dallas Mavericks in exchange for Trae Young's draft rights and a 2019 protected first-round pick. So, in short, he arrived in the NBA via the 2018 draft and was the third overall pick by the Atlanta Hawks. 
When did Luka Dončić Start Playing Basketball?
Basketball has been his sport since he was a baby, quite literally. According to Dončić's parents, at the age of seven months, he first began playing basketball.
All else is history. When he was eight years old, he started playing in his first league and quickly became its undisputed champion, impressing Madrid enough for them to offer him a contract.
At what age did Luka Dončić start Playing in the European League?
While you may be aware that Luka Dončić represented Real Madrid in the EuroLeague, you might not be aware of how young he began. The 13th-youngest player in the history of the EuroLeague and the youngest MVP, he first signed with the Spanish giants when he was just 13 years old. At 16, he made his EuroLeague debut.
It serves as another illustration of Dončić's ability to accomplish everything at once at a very young age.
How was the Rookie Year for Luka Dončić?
The rookie year for Luka Dončić was more than amazing. Dončić was among the first teenage rookies to average at least 21 points, 7 rebounds, and 6 assists since the legendary Oscar Robertson's debut season, Luka Dončić averaged 21.2 points, 7.8 rebounds, and 6.0 assists in his rookie campaign. There were many skeptics who said Dončić would never be an NBA star, but those statistics are good enough to surpass LeBron's rookie year records as well.
How many Triple-Doubles did Luka Dončić Achieve?
You guys might be surprised to know that Luka Dončić is one of the two players that hold a record of a 40-point triple-double even before he turned 21. As previously mentioned, Dončić has already accomplished feats that other athletes only hope to do during their careers. He shares this category with none other than LeBron James, the King.
Why does Luka Dončić wear Number 77?
Although 77 may appear to have been chosen at random, Luka has made it known that his decision is in honor of a Greek professional. Even as a young child, Luka wore jersey number 7. Vassilis Spanoulis, a Greek footballer who also wore number 7, captivated him. As he couldn't get 7, 77 is a compromise and a reference to Vassilis Spanoulis.
Has Luka Dončić Won any MVP in the NBA?
The youngest-ever MVP of the EuroLeague is Dončić. Luka Dončić, who averaged 16 points, 4.9 rebounds, and 4.4 assists per game for the league champion Real Madrid, was named the EuroLeague MVP for the 2017–18 campaign. He was also Real Madrid's MVP in the Final Four and the Finals. Given that Dončić was only 19 when the Finals took place, this demonstrated the young Slovenian star's prodigious talent.
Is Luka Dončić a Real Madrid Fan?
Luka Dončić is another prominent NBA Real Madrid supporter. Currently, he plays for the Dallas Mavericks. He spent three years playing for Madrid's basketball team before relocating to Texas in 2018.
What is so Special about Luka Dončić?
Dallas Mavericks star Luka Dončić is just 23 years old and has accomplished a lot. He has won Rookie of the Year and been voted to the All-NBA first team three times in his brief four-year career. He has also appeared in several All-Star games and has improved his postseason performance by assisting Dallas in reaching the Western Conference finals. 
What does Luka Dončić wear?
Luka Dončić already has a huge endorsement with Nike and Jordan so it is obvious that you might often spot him rocking a pair of Nike or most probably a Jordan. But most of the time you would see him sporting a pair of Jordan Luka 1 on the basketball court as evident from the match he played during the last spring season.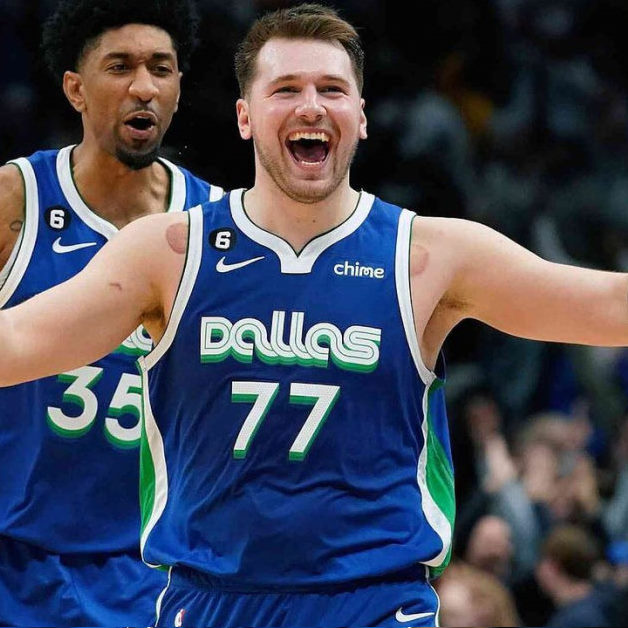 This Jordan is also the first signature shoe that he has worn over the court. Luka Dončić led the Dallas Mavericks to victory over the Brooklyn Nets with 36 points during the entire game. Dončić looked good while playing, in addition to playing well.
Success and Awards of Luka Dončić
AWARDS
2018-19 Rookie Of The Year
ALL-STAR GAMES
2020 NBA

2021 NBA
WEEKLY AWARDS
Nov 25, 2019 Player Of The Week

Jan 11, 2021 Player Of The Week

Apr 5, 2021 Player Of The Week

Apr 26, 2021 Player Of The Week
MONTHLY AWARDS
Nov 2019 Player Of The Month

Nov 2018 Rookie Of The Month

Dec 2018 Rookie Of The Month

Jan 2019 Rookie Of The Month

Feb 2019 Rookie Of The Month

Mar 2019 Rookie Of The Month
ALL-LEAGUE
2018-19 All-Rookie (1st)

2019-20 All-NBA (1st)

2019-20 All-Seeding Games (1st)

2020-21 All-NBA (1st)
MVP AWARD SHARES
2019-20 NBA 0.198 (4)

2020-21 NBA 0.042 (6)
POINTS
2019-20 NBA 1759 (6th)

2020-21 NBA 1830 (5th)

2021-22 NBA 1046 (17th)
POINTS PER GAME
2019-20 NBA 28.8 (6th)

2020-21 NBA 27.7 (6th)

2021-22 NBA 26.2 (6th)
TOTAL REBOUNDS
2019-20 NBA 573 (16th)

2020-21 NBA 527 (19th)
REBOUNDS PER GAME
2019-20 NBA 9.4 (17th)

2021-22 NBA 8.9 (20th)
Conclusion
Luka Dončić has accomplished quite a lot at a very young age. Even though he is just 23,  Dončić has been able to get himself to stand alongside huge NBA players like the king; LeBron James. And this is not the end of his career but he is playing hard to achieve the success he has always deserved. Being an important player in the NBA we wish to see more and more of him on the court!