Heavy players in basketball are deployed in the center of the court. These players are becoming rare in modern basketball; the lighter and more agile guards are now favored. The lack of signature shoes of central players confirms this trend. It is hard to find the perfect basketball shoes for heavy players but don't worry; I am here with my prompt research and testing to guide you pick the best shoes.
Now let's look at a table to find out the traits of a heavy basketball player and what traits are in heavy basketball shoes that complement the players' traits, and what you need to look for in the best basketball shoes for heavy players.
| Traits of a heavy basketball player | Traits of a heavy basketball shoe |
| --- | --- |
| They catch the ball better. | To catch the ball better, they need stability, and higher stability in the shoe means the shoe's mass increases. |
| They compete for rebounds better. | Competing for rebounds means that they have to endure a lot of impact on their joints compared to light players when they come jumping down on the floor. That is why the impact protection is high, and it increases the mass of a shoe. |
| They block with ease. | They need fantastic traction to don't slip while holding their ground firm to dampen opposing players' momentum. |
| The standing jump is a cakewalk for them. | Standing jump means they need to have high ankle tops, so their ankle joint is stable due to the extra stability the high tops provide to the ankles. |
| High muscle mass means they get tired quickly. | As the size of the shoe increases, the consumption of oxygen also increases. (reference). |
So we now know what you have to focus on to get the perfect basketball shoes for your bulky size. To repeat in a condensed form, you would need these four things:
Good support
High impact protection
High top
Great cushioning
Now we are aware of what we have to look for in the best basketball shoes for heavy players, and here are my recommendations for you:
Best Basketball Shoes For Heavy Players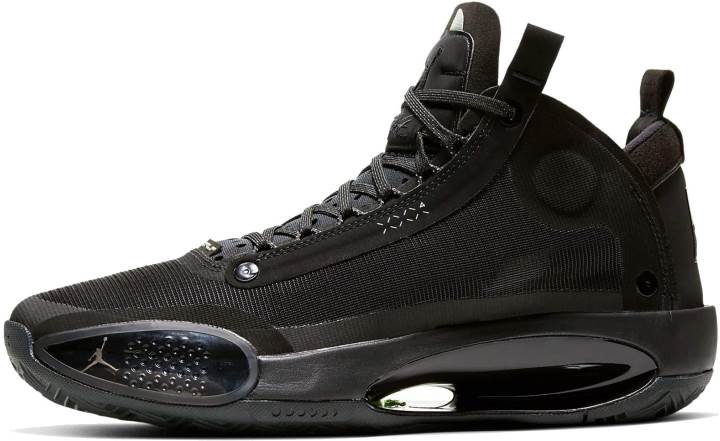 The Nike Air Jordan 34 is a perfectly balanced shoe for a heavy basketball player.
First, let's talk about its traction. The shoes have the herringbone traction, and it holds well on both dusty and inside courts. It required no wiping on the dusty courts. It will help you have a perfect balance while you are holding your ground.
Now let's talk about the shoes' cushioning, one of the essential things in the best shoes for big basketball players. It is having the Nike unlocked airbag cushioning mechanism, with excellent impact protection. Grab this pair and go to court. The cushioning will satisfy you if you do doomscrolling, fearing arthritis damage.
It has a full upper mesh material, which was not very premium in all honesty, and I found it very ordinary. Gets the job done, but it could have been better.
The support is of utmost importance for a heavy player, and the shoe's flawless support system makes it a perfect option. It has your feet entirely locked, with no slipping off your heel and a great lateral movement with no liner instability.
The fit is perfect, and my favorite thing about this shoe. The great lacing system and the high-top locks my ankle with perfection.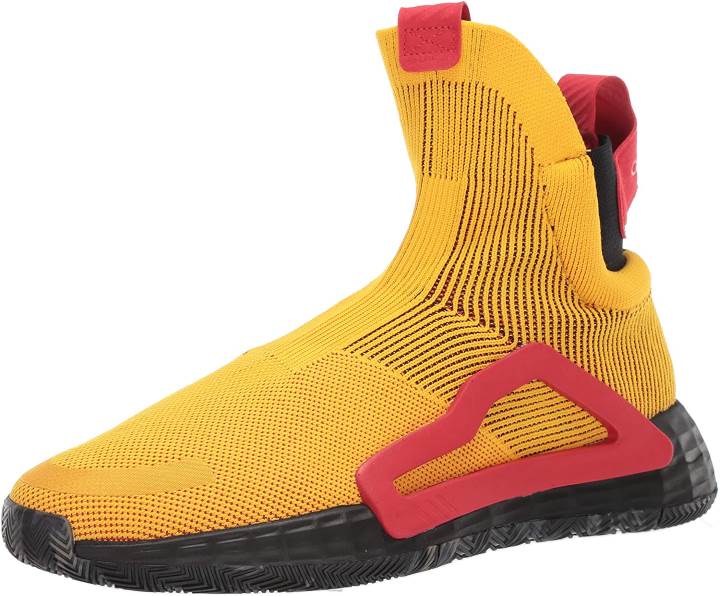 These shoes right here are for people who are allergic to laces. Despite not having laces, it doesn't compromise on support.
Let's talk about its traction first. The traction on clean courts will give you a perfect result, but cleaning it will be a pain for you on dusty courts. I had to clean them on regular basis after playing on a dusty court, and it was just not holding up well, and an occasional slip here or there was a given.
We will now be talking about the full lightning cushioning of the shoe. The full lightning cushioning was praised by our tester, who was a bulky guy weighing 249 pounds. After a jump, the shoe gives you absolute impact protection.
Thirdly we will talk about the materials used in the shoe. As seen in the picture, it is a knitted shoe. The materials used are premium and holds up well on the durability test. The synthetic leather used around the ankle area aids in locking your ankles.
The support of the shoe is top of the line. The heel counter is perfect, the lateral movement was downright fantastic, and the pillows for your Achilles are vital for a heavy player, and it is included in this shoe.
The fit of the shoe is a bit average on this shoe. You have to keep in mind that this shoe's break-in period is long, but once you are through that, it fits you very quickly.
The shoes are fantastic for outdoor use because of its heavy-duty sole.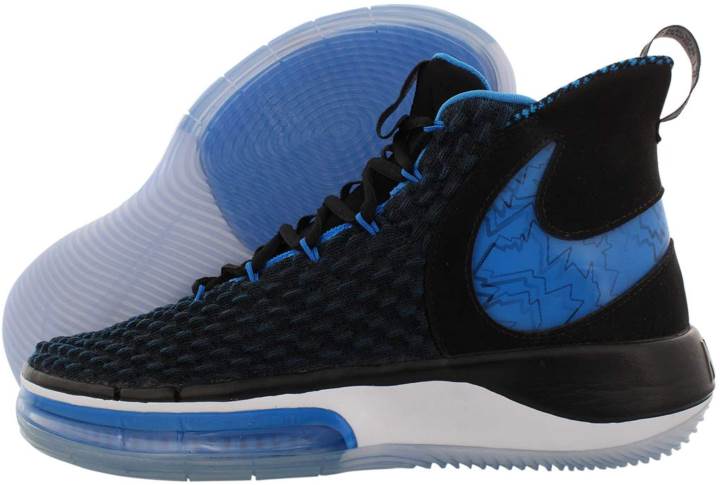 This shoe, in my opinion, is correctly built for big players. It sacrifices the court feel, but that means a 100% impact protection, which, in my opinion, is more critical in the best basketball shoes for heavy players. It has got many bad reviews, and you don't need to look at them much if you are a heavy player; ignore them because this shoe has been misperceived and best nike basketball shoes for heavy players.
The first thing is traction; it has been given horrible reviews. I am not a bulky guy, and when I wore it, this wasn't very pleasant. I couldn't move, but when I gave it to the tester, who was a heavy guy, he loved it. Gave it an almost perfect store, almost because it was not too good on dusty courts and required a lot of cleaning.
The shoe's dual zoom cushioning means you lose court feel, but that is a secondary thing for a heavy player; the prime factor is the impact protection, and this shoe has pristine impact protection.
The material is a combination. First is the flyknit, which is very soft. The secondary material fortifying the shoe is thermoplastic polyurethane material, which enhances its support.
The support is very good for your ankle. The twisting and turning will not hurt your ankles. The ankle is protected very well. You will not have complaints of heel slippage, wrong lateral movement, and bad rigidity. The shoe for a light player is not recommended, and if reviewed or used by a wrong person, he will rate it poorly because of its weight but if you are a bulky guy, test it yourself.
The break-in period is long, but it fits well after the period is over.
The shoe's outsole did well in our durability test, and I would recommend it for outdoor use.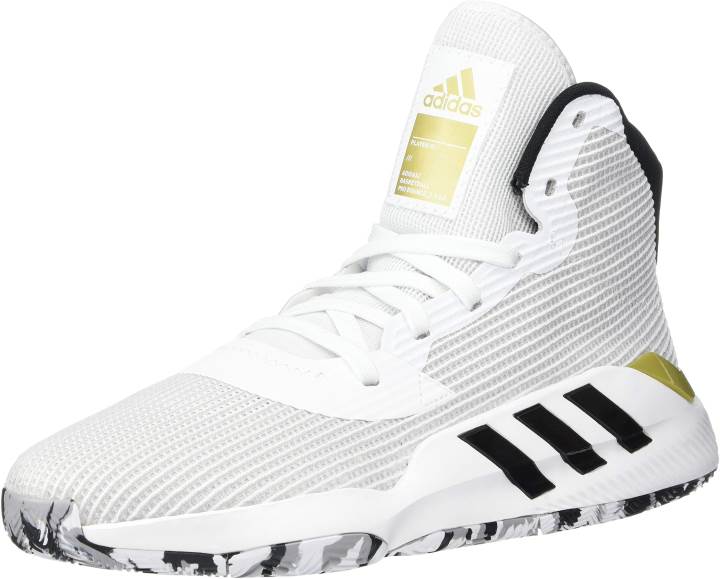 This shoe is for those heavy players who want a right shoe in terms of impact protection and support but don't want to miss out on the court feel. Let's look at it in detail as they are one of the best basketball shoes for heavy players.
The first thing, traction. The herringbone traction is one of my favorites out there, and I sing praises of it very often. The traction on this shoe provides excellent support on clean courts as well as dirty courts. You don't need wiping on dusty courts, nor you need to be afraid of that dangerous slip.
The bounce cushioning is impressive. You will often see me orchestrating an opera in the remembrance of bounce cushioning. It is an all-rounder and satisfies the demands of every position in basketball. Brilliant impact protection, excellent court feel, and astounding response.
Talking about materials, I loved them. Premium material that feels good in the hand, and when you wear them will tell tales of its feel and looks. An all top mesh that makes them a breathable pair, with good durability guaranteed.
Now let's mention support. The lateral side support means you will be having no issues when you make quick turns. The TPU overlay will make it resistant and sturdy while also enhancing support by minimizing side-to-side movement. Though there is a little blemish, that is the forefoot support, which I didn't like.
The lacing system makes it easy for you in the break-in period, and very honestly, the break-in period of this pair is concise.
The outdoor use is recommended as it passed our outdoor examination with ease.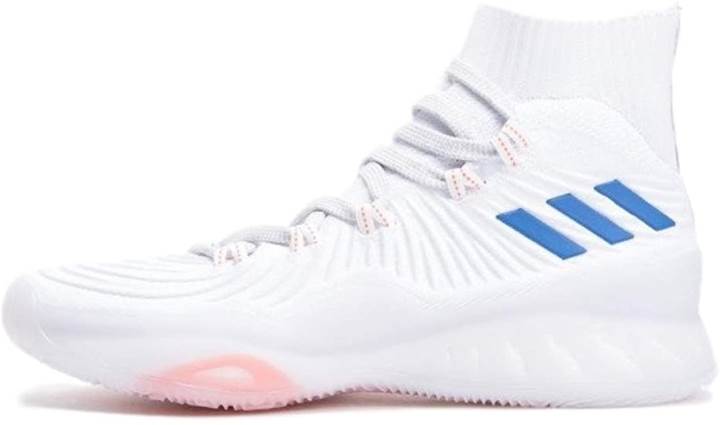 This is an old shoe from 2017, but luckily it is available on Amazon. This shoe was one of the best review shoes of its time, and still, in 2020, it holds up well and is one of the best basketball shoes for big men. Come, let's discuss it more.
Beginning with the traction on clean courts, the pattern will hold you firm. While on dusty courts, it will give you a slight hassle of cleaning it often. I was delighted with it, though, on both types of courts.
The Boost cushioning in 2017 was as astounding as it is today. The shoe provides cushioning that doesn't make you compromise on-court feel nor the responsiveness. The foremost thing is impact protection for the heavy players, and indeed it has one of the very best impact protection.
The primeknit material used is majestic. Your feet can breathe well; unlike other knit materials, this is harder and firmer. The shoe takes your feet' shape very well because of the flexible nature of the materials used.
The stability is astounding. The lateral movement will make you drop your jaws in awe. The lateral outriggers will save you from injuries while you are turning and twisting on the court. With adequate ankle supports and a heel counter, this shoe is fantastic for every player out there, irrespective of his position.
The fit is 1:1. It fits is smooth like butter; the main reason is the primeknit used. As mentioned before, it takes the shape of your shoe, and you don't need to worry about break-in periods, etc., from day one; flaunt them on the court. Remember one thing, if you have wide feet, then go one size above your actual size.
For outdoor use, I would never recommend it because the outsole is weak. It was peeling and was worn out at the end of our test, and for this reason, we will not recommend it for outdoor use.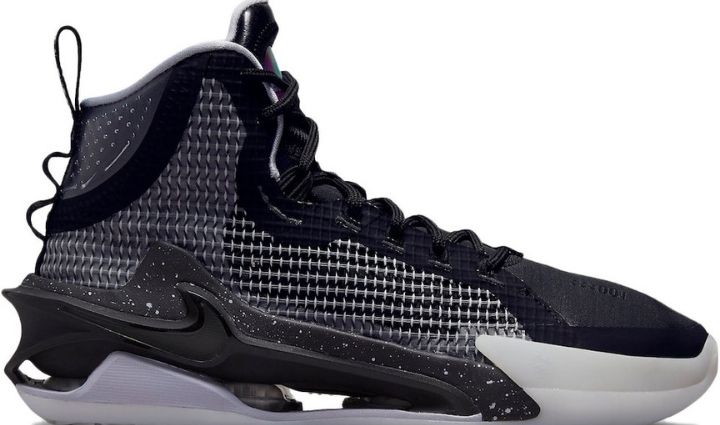 The Nike Air Zoom GT Jump is a performance-driven basketball shoe that offers a unique blend of cushioning and traction. The Nike Air Zoom GT Jump offers an anti-gravity cushioning system that helps to reduce the impact of each bounce while providing superior traction.
The herringbone pattern on the shoe provides extra grip and stability on any surface. The Nike Air Zoom GT Jump is perfect for both recreational and competition play. They are comfortable and light weight. The boot is made with some sort of synthetic leather with a mesh upper.
It comes with a metal lacing system and the midsole seems to be made out of a combination of rubber and foam, probably a polyurethane. There's some sort of soft padding inside the collar of the boot which helps protect the ankle from impact. Also, there are some ventilation holes along the collar.
The shoes have a light weight, airy feel that allows them to move with ease. This shoe features Nike Air in the midsole for maximum comfort, Zoom Fit for a snug and locked-down fit, and the Nike+ sensor to keep your data up-to-date.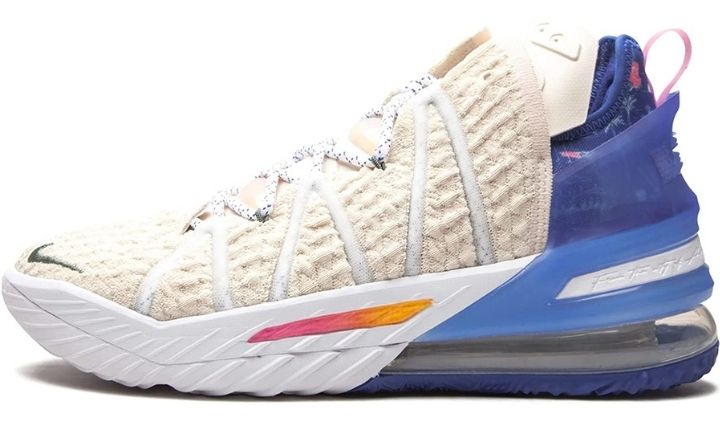 The Nike LeBron 18 is a high-quality basketball shoe that features a Max-Air technology cushioning system and a multidirectional traction pattern. This is the first year of LeBron James' new deal with Nike, so it's no surprise that this shoe comes with some cool features.
The shoe is made with a stretchable knit upper and has a mesh liner for breathability. It also has a perforated tongue, which gives it a bit more style. The outsole is constructed of carbon rubber and has an embossed pattern that provides excellent traction on both hardwood and pavement.
This shoe is similar to the LeBron 16, but it's a bit more refined. The midsole is composed of a soft foam layer with a durable outer layer for added protection. It has a sleek look, and is comfortable too. Overall, it's a solid basketball shoe for those who like to play on hardwood or pavement.
It's one of the most popular shoes in the LeBron line because of its low-top design. It also features the maximum air cushioning technology, which provides excellent impact absorption and maximum energy return. The Max Air cushioning makes every step an exciting one, delivering unmatched comfort on and off the court.
A unique traction pattern with multidirectional lacing in key areas delivers incredible grip and stability on every step.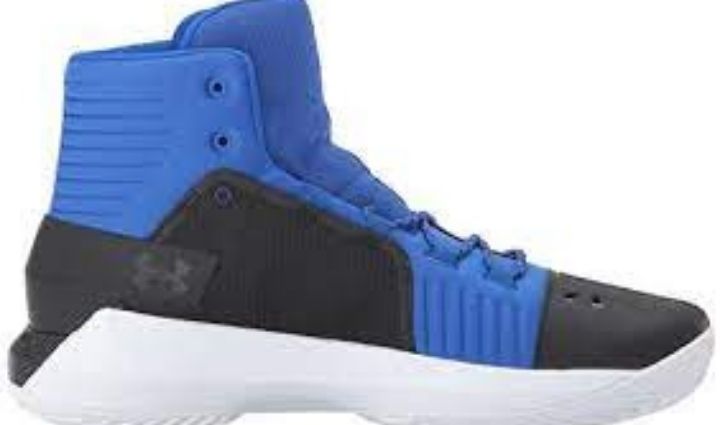 Under Armour has created a new cushioning system called the exposed micro Gheel unit. This system uses a textile and synthetic material to create a unique traction pattern on the sole of the shoe. This system provides a great deal of cushioning and stability, making it perfect for running or other athletic activities.
It also provides a unique look that is sure to turn heads at any event. It is the most versatile shoe on the market, offering an innovative outsole and a sleek upper that will make you stand out at the gym or in the street. The design is very impressive and comfortable. This is a lightweight cushioning shoes with a built-in shock-absorbing technology.
The uppers are made of textile material while the soles are made of a textured rubber sole. This shoe also has a special design that helps prevent blisters. It is very well recommended for runners. The Team Drive 4 line has been the best-selling running shoe for the past several years now.
The shoe is still the go-to training shoe for many professional athletes but also a great shoe for the weekend warrior.
Conclusion
My extensive research concludes that even though the bulky players are witnessing their demise in basketball, but there are still high-quality shoes that can help you elevate your game if you are a heavy player. I have tried and tested many shoes, and the one thing that I conclude is that the support for heavy players is a very vital thing.
Before going out and buying shoes for yourself, always look for support to avoid any severe injuries and to boost yourself on the court. The Adidas boost cushioning, in my opinion, is the best for heavy players, while the herringbone traction from Nike will compliment bulky players flawlessly.