At times when you have limited options to buy volleyball shoes in your region, just as it was not very easy to get Mizunos in the US previously, different conditions for different regions; or even if it has to do with a budget where you don't want to buy two separate shoes for each sport; you might find yourself asking the question:
Is It Alright if I Wear Basketball Shoes to Volleyball?
You can wear your basketball pair to volleyball since most of the movements involved are quite similar in both games, jumping, turning, rotating, and to painlessly ace these, an amazing type of grip and cushioning is a must-have in shoes when playing either basketball or volleyball.
However, you need to look for certain factors before you use your basketball shoes for volleyball.
Why Wear Basketball Shoes for Volleyball?
With the growing trends in fashion, basketball shoes are a huge business, and there have been a lot of advancements in technologies when it comes to their production, materials as well as their look.
They are quite comfortable too and come in various types of styles, colors and there's a lot to choose from unlike the volleyball shoe department where there aren't many options available, so you might come across some famous volleyball players wearing basketball shoes on the volleyball court.
It is still preferred that you use shoes designed especially for the sport since they address the needs of the sport and provide support and grip accordingly.
To arrive at a solid conclusion we need to look at the movements volley-balling feet perform and what those movements call for in a shoe.
1. Twisting
In volleyball, your feet perform a lot of twisting and turning, to back that up your shoes got to have proper ankle supports, and it's nothing new for basketball shoes, some of them have got the most support around ankles.
For this aspect of movement, however, you need to prefer mid top ones, since these will provide support as well as won't restrict your feet from moving freely as you'd want them to but it also comes down to personal preference and comfort if you prefer low top shoes then there a lot of options to choose low tops from in basketball shoe range.
2. Level Changes
These include all of the jumping and landing, up and down movements happening while playing volleyball and that puts impact on your whole body. To absorb that impact from jumping on both of your feet your shoes need to have proper cushioning, grip, supportive soles so that your feet won't be at risk of injuries.
Since most of the injuries and incidents reported in volleyball are said to happen from jumping and landings, so make sure the shoe you use for volleyball has got that supportive cushioning.
3. Lateral and Multiplanar Movements
Your feet move in all directions while playing volleyball when you dig, spike, block, and serve. In order to perform well while playing, the shoes you use must come with beastly traction to provide your feet with enough grip and confidence on the court, a feature very common in basketball shoes.
Also, make sure the shoes you choose for volleyball are close to the ground to have that added grip.
Features Your Shoes Need to Perform Well in Volleyball
Here's a list of features your shoes need to perform well in volleyball
1. Traction
The hoes you use for volleyball need to have great traction as you need the grip to stand where needed and avoid any slippages.
2. Cushioning
They need to have ample, responsive cushioning to help you jump higher and absorb the impact from all the up and down movements.
3. Breathability
Their materials should be quite breathable as you don't want any bad odor or bacteria developing in your shoes. Also, it's so uncomfortable to play with moist and sweaty feet because of shoes that aren't breathable.
4. Lightweight
They need to be quite lightweight as they will not interrupt you from jump high, as well as won't pull on your feet and put your feet at risk because of their weight.
5. Flexibility
As your feet move in all directions while playing volleyball, your shoes must be flexible to help you with all-around movements.
6. Fit and Support
Another important feature your shoes need to have is, support and fit. They must be quite snug and there should be no extra room left as only with shoes that are quite fit can you move freely.
The shoes should move with your feet and NOT the other way around just because they don't fit or are uncomfortable. It is not safe for your foot health as well.
Basketball Shoes for Volleyball
It's important to have a shoe that is flexible and moves with your feet. There are many basketball shoes that make them a great fit for the Volleyball. I've listed some below:
1. Nike Kobe Mamba Rage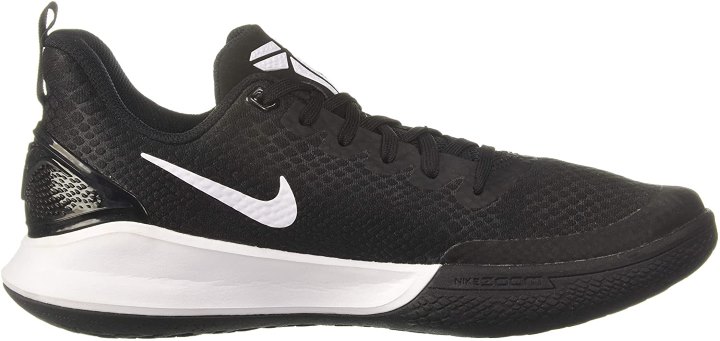 They are built with a breathable mesh upper to avoid having sweaty feet and have amazing shock absorption qualities that will absorb all the impact from jumping high.
They come with patterns on the traction and provide a nice grip but they do pick up a bit of dust, so not recommended for outdoor courts, but you can wipe the dust from time to time and you'll be fine. About the weight, they are quite lightweight, well-cushioned, that will help you with all the jumping in volleyball.
They also come in different colors to choose from, however, are too expensive and they felt a bit narrow to some users. If they are not heavy on your budget and you can go half a size up, you'll be good to go.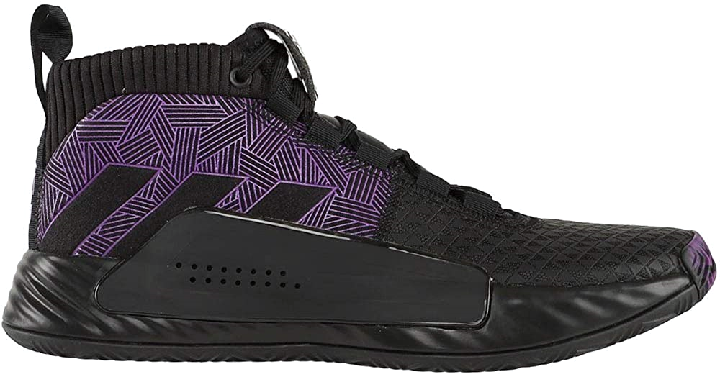 Coming with Bounce cushioning, a full-length one, it is quite responsive of a shoe and gives a great amount of impact protection. They provide nice traction with the herringbone pattern they have got, as well as are quite breathable due to mesh and suede.
Users are quite satisfied with these and are loving these shoes, however, materials don't look or feel too premium but are quite good considering the price point they come at.
These shoes have performed well outdoors too, so with all the lockdown, stability, cushioning, responsiveness, traction, and support, these are going to be a good choice for your volley-balling feet!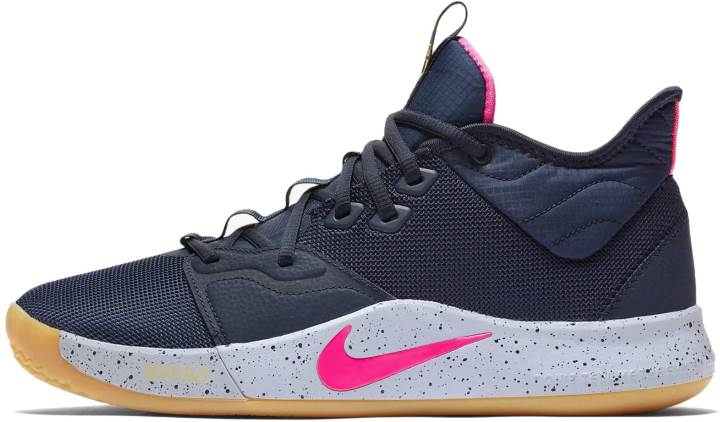 These shoes have got some solid cushioning of Zoom Air around the forefoot area, being low-top makes them more suitable for volleyball and with round "moon crater" patterns on their soft rubber traction, they give some beastly traction on the court and do well on outdoor courts too, although you will have to wipe the dust if playing outdoors.
Even though they take quite a while to break in, but once they are over their break-in period they will make your feet fall in love with them. They do well in the aspect of support and fit as well, are pretty snug to the feet, no heel slippages, or support issues were recorded.
However, their material doesn't feel premium at all, it feels rather cheap but they make a comfortable shoe nonetheless and considering the price, they are worth it!
Bottom line
About the question, if you could wear basketball shoes to volleyball, we found out that, yes you can. However, you need to choose wisely and it all comes down to your personal style and comfort. If you have given this idea a few tries and you don't feel comfortable wearing basketball shoes for volleyball then it might not be for you.
People around the world are smoothly using basketball shoes in their volleyball tournaments, and you will also see some famous volleyballers doing that because there are a lot of options and variety to choose from when it comes to basketball shoe range.
It is still recommended that you use shoes that are specifically designed for the sport but wearing basketball shoes to volleyball is also quite safe and has proved no harm to any user we have come across.
Just make sure that the basketball shoe you choose and are wearing for volleyball has got proper cushioning required for the sport, supports your feet well, is comfortable, as well as snug to your feet while being flexible, breathable, and lightweight.