How many of you have gazed at your basketball shoes and wondered, "Wouldn't they look good like lifestyle shoes? My friend, the right basketball shoes can enhance your casual attire and give you a unique appearance, but hang on, rewind a little, basketbaland reflect on the four words you just read, "The right basketball shoes." Not every basketball shoe can give you the crisp, bracing, and nippy look; you can look like an absolute chump with the wrong choice. So let me give you a helping hand in choosing the best basketball shoes to wear casually in 2022.
Best Basketball Shoes To Wear Casually
1. Adidas Harden Vol. 4 – Top Basketball Shoes for Casual Wear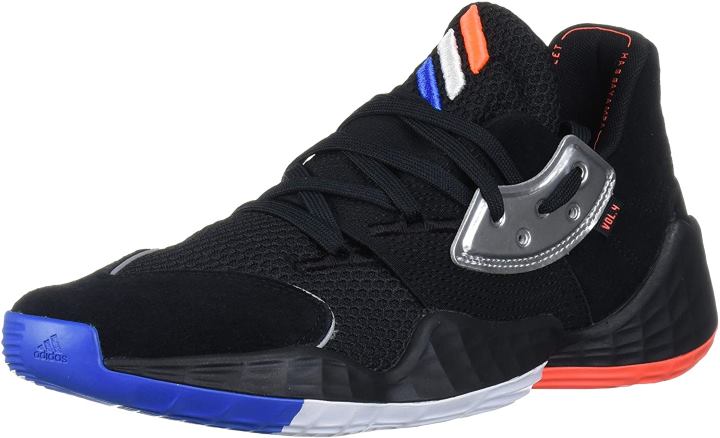 A combination of luxury suede, leather, and mesh makes it a perfect-looking shoe. Running my fingers on the suede gave a soft relaxing feeling. The leather absorbed much moisture when I tested it with water, and that is the sign of genuine leather, while the mesh fabric made the shoes breathable, and my feet weren't devote off the air.
The stability and comfort it offers in the court make it a perfect option when playing ball because of the fantastic grip on the indoor surfaces.
Still, even in the outdoor courts, they will hold up well, but with casual use, the traction is bound o disappear like any other basketball shoes.
The shoes suit well with shorts in the courtyard and denim in the streets.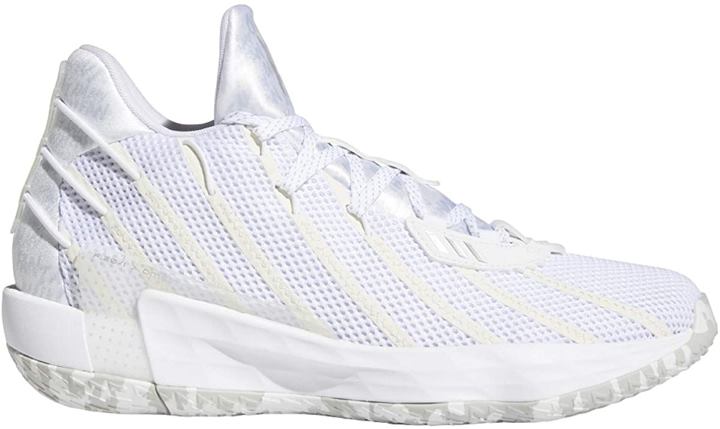 The low weight and mesh fabrics make it a perfect casual shoe. For basketball, the mesh material used on the top can not be considered a luxury, but it is premium for casual use.
Be confident about wearing these beautiful shoes with a pair of jeans or shorts. The outer sole is made from a very rigid material, so don't worry about how they will hold up on outdoor courts, as they are built for all types of courts. We've also covered these in our best basketball shoes for 2022 guide.
The most significant advantage of having these stiff soles is that they will last a long time while being used casually. They come in stunning colors, but our pick is white, as white goes well with almost anything.
The white color contrasts to the other colors give a more casual look than an athletic look, but that doesn't mean the other variants are not good enough for casual use.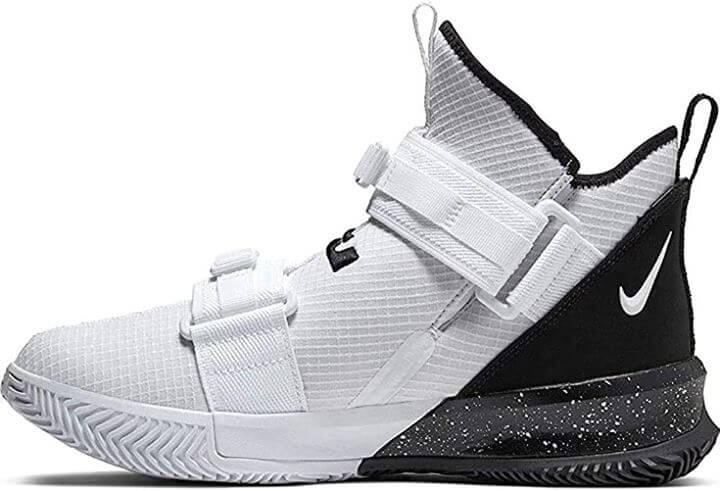 These lace-less shoes are built for the outside courts; it provides incredible traction on the outside courts with the herringbone traction; the material used is built to last long. Still, it is too congested inside the shoes, and the ventilation is not adequate.
Nike has failed to provide good cushioning, too; thus, the impact of protection is also not good. But if you need the best basketball shoes to wear casually, then pick these shoes up as they would give you a tremendous groovy look, but there are many options for the ball.
You have to make sacrifices if you want to wear these shoes casually, and those sacrifices might be big or small considering your expectations. If you want a soft, comfortable, and breathable shoe, then stay away from this.
Still, if you are OK with these and want a pair of shoes that makes you look unique, then indeed there is no doubt that these are elite for the streets and will couple your jeans, denim, and jogger pants.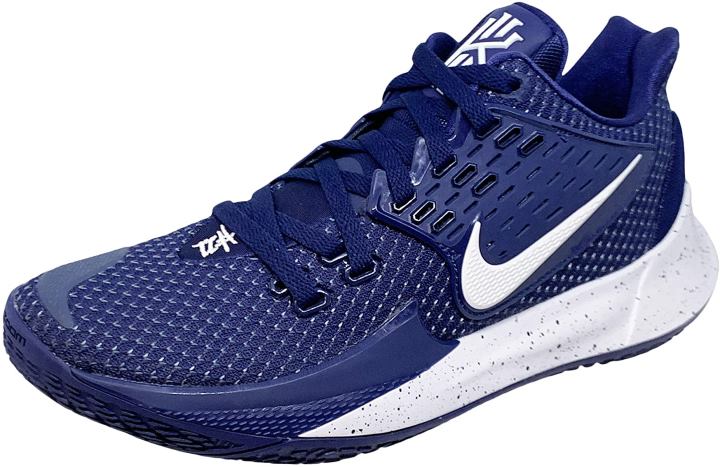 Its predecessor was the first low cut Kyrie basketball shoe; this time with the Kyrie Low 2, they have made an enormous improvement. These won't go well with your everyday jeans or shorts, but if you want to have a sporty look, these will complement your sporty look.
With brilliant traction and cushioning, this will hold up well on the courts. If you want to use them casually, then forget about them on the court because the rubber sole is very delicate and won't last long outside the court.
The best thing about these shoes is that they can be used very well for running as well, the lightweight and the soft rubber sole makes them a brilliant purchase.
If you want to have that cool jogging look in the morning or the evening, then grab a pair and sport them with your trousers and your jogging tops.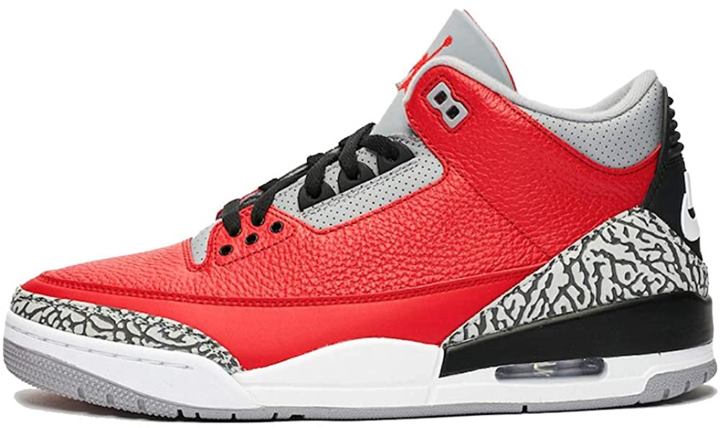 The Air Jordan 3 Retro is an exceptional product. It's remarkable in style and function; the red cement edition can be worn with everything. The leather used in the shoes is the finest, and in our moisture test, it absorbs every bit of the water.
The mid-collar style is great for basketball players and people who sport denim in the streets; they're designed to last both on the field and outside because of the sturdy and robust sole.
People who are hesitant to purchase these for casual use should take it out of their heads that these are the typical basketball shoes because they give a more casual look than an athletic one.
The main emphasis was to blend the late 80's look with today's day and age, and they have achieved their goal, as these have been selling lie hotcakes.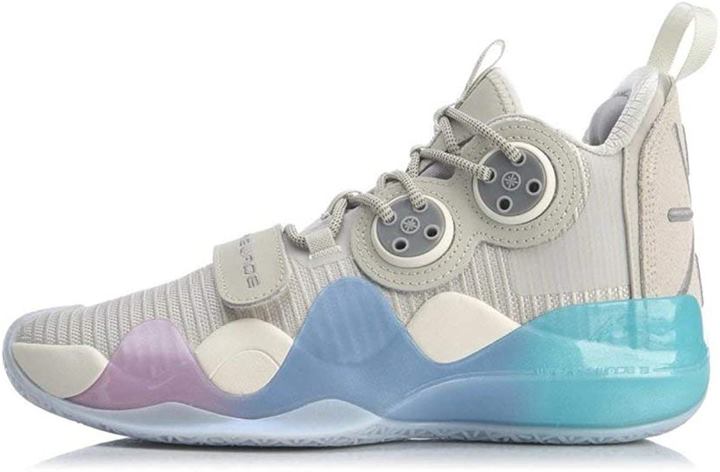 The top was a super tough yet breathable mesh, which is the loveliest mesh I've ever had on a shoe. The ventilation system in place will make your feet choose them every time you go out.
It's sturdy and reliable and will last you a very long time. The material of the sole sets a benchmark for other shoes as it makes it a perfect shoe to play on in the indoor courts, outdoor courts, and to wear them casually; the traction won't go away smoothly unless you try your level best to destroy it.
The look and feel of this shoe will make you fully affirmed that your investment is paying off. Close your eyes and buy these shoes; you will not be disappointed.
The price might look a little high, but the price is justified by the performance you are getting out of them.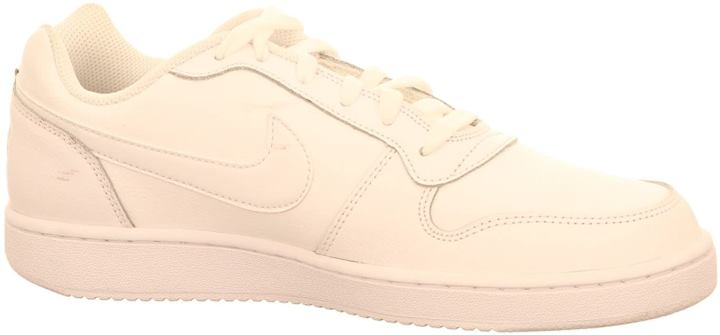 If you are looking for shoes that are for basketball as well as for casual use, then get these. They are for casual basketball players who play a short casual game once a month or so but since they are considered as basketball shoes, I decided to put them on the list.
These can rival any other sneaker on the market. If you are tired of the canvas sneakers and want a change, then these synthetic leather basketball shoe cum sneakers can be smart. The white color goes with anything.
You can slide your feet into them and complete your outfit. The soft cushioning material is fantastic for casual use; yes, the over cushioning hinders your freedom while playing ball, but for casual use, this cushioning has no complaints from my side.
I am not even sure why Nike has introduced these as basketball shoes because they don't look or feel like basketball shoes at the end of the day.
Conclusion
Suppose you are looking for basketball shoes that can also be worn casually. In that case, you have to keep certain expectations, don't expect them to keep their traction for very long unless you are buying Li-Ning Way of Wade 8; the traction is bound to wear off from most of the basketball shoes. There are basketball shoes out there that can out-style many casual offerings in the market currently, and they might not be good basketball shoes. Still, they will turn out to be the best casual shoes you have ever worn.