Basketball and tennis are excellent exercises for the mind and body. Both basketball and tennis are team sports that require coordination, concentration and skill. Both also require you to wear the correct pair of shoes.
Normally, If you play both sports, you would probably have different types of shoes to wear for each sport but is there any advantage to wearing different shoes for each sport?
Can You Use Tennis Shoes for Basketball?
This question is usually asked by players who are interested in playing both sports.
Tennis shoes are generally not suitable for basketball, wearing tennis shoes while playing basketball will likely affect your ability to make athletic moves on the court and you might find yourself out of balance. 
In short, you might find it difficult to make a shot!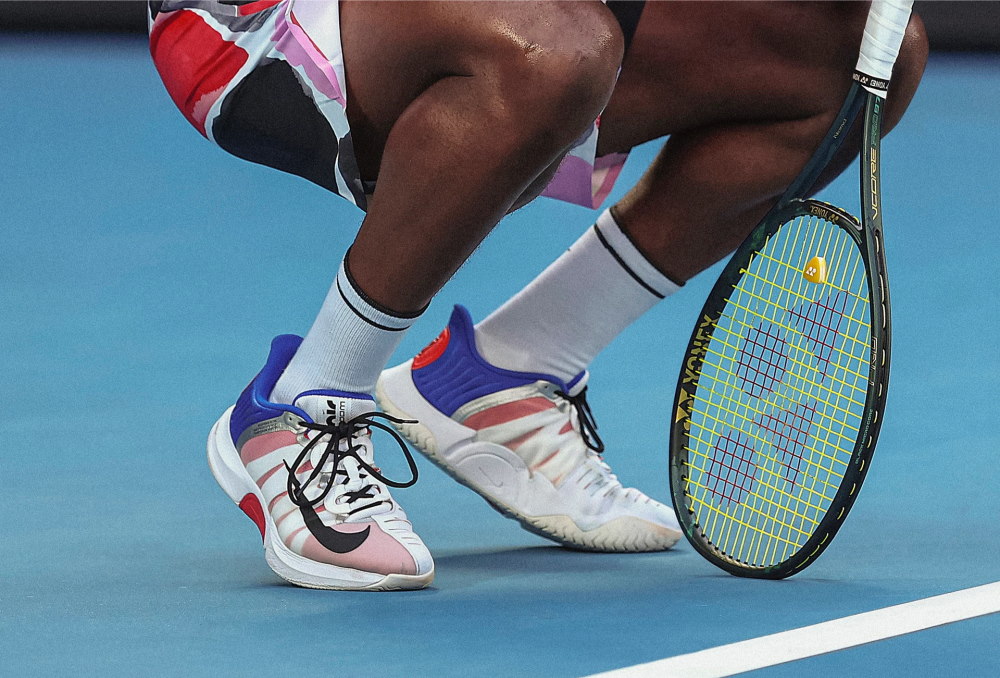 When you play basketball, you're trying to move quickly and efficiently through the court. In addition to quickness and agility, you need to be able to change direction while moving forward and this requires you to be balanced.
Wearing a pair of tennis shoes while playing basketball will tend to unbalance you and make it more difficult for you to dribble, pass, shoot or stop.
However, there is one pair of shoes that might work in basketball. Keep reading to see know more about that!
How Wearing Tennis Shoes Can Affect Your Player Performance and Cause Injuries?
Wearing the wrong type of footwear affects your ability to perform at a high level in both tennis and basketball. What's more, the wrong shoes can even cause injuries. It is very important that you find the right shoe for what you need and that you keep them in good condition with proper care and maintenance.
Dick's Sporting Good found that around 70% of basketball players wear high tops because they think those provide maximum ankle support. And tennis shoes are low tops! The lack of proper ankle support means that you will not be able to get the same control of your footwork. This will lead to sloppy dribbles which can even cause injuries.
What Are the Benefits of Playing Basketball in Tennis Shoes?
There aren't any benefits that I can think of except that maybe you won't feel so comfortable wearing them!
Which Type of Tennis Shoe is Best for Playing Basketball?
Personally, I wouldn't suggest that you play basketball in tennis shoes. However, if you really must wear tennis shoes while playing basketball, then there are a few things to keep in mind when looking for tennis for playing basketball.
The shoes should have a rubber sole because this helps them provide better grip on the court surface.
They should have a cushioned insole to help absorb the shock of jumping and landing – this is very useful if you're going to be playing a lot.
They need to have good ankle support so that your ankles don't roll or twist while running or jumping around on the court surface.
In addition to all this, the shoes you select should also allow your feet to breathe and prevent sweat from building up. This is very important if you're going to be playing basketball in these shoes for an extended period of time.
The Only Option: Nike Zoom GP Turbo All Court Shoe
Many players have been asking for a shoe that combines both. And now you can experience the best of both worlds.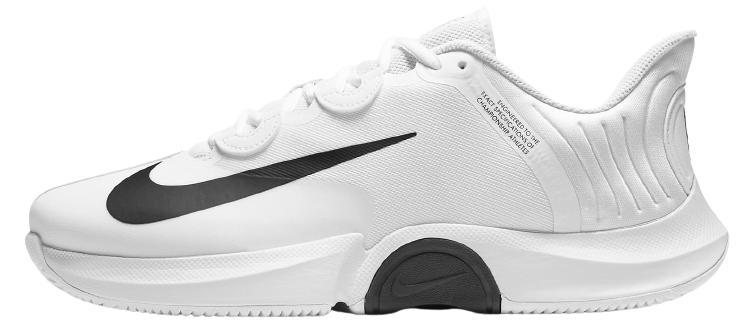 The Nike Tennis Shoes merge the benefits of basketball and running technology together to create a high-performance shoe that helps to enhance performance. This shoe is perfect for players who want to have both of these features.
If you're a tennis or a basketball player who loves Nike shoes, or if you're a runner who wants to play in a game of 1-on-1 with your buddy, then this is the shoe for you!
Conclusion
In conclusion, playing basketball in tennis shoes is not recommended!
Basketball is a fast-paced game requiring quick reaction times and an ability to change direction while moving forward. Tennis requires you to develop your hand-eye coordination while keeping your head up.
Playing basketball is much more than just scoring points. You should be thinking about making athletic moves, passing the ball, rebounding, blocking shots, and all of the other things that go into being a complete player.
Both sports require you to be in great physical condition and they are excellent exercises for your overall health. So, if you do decide to play both sports, then by all means, wear different shoes for each sport.
However, if you must play basketball in tennis shoes then I'd suggest wearing Nike Zoom GP Turbo.